FROM THE CULT OF EVIL!
Please forward and share
please share!
Is this what we want in America? It appears that the demonic party of America is set to make it their agenda to do this with Senator Schumer announcing that the demonic party of America will support Sharia law in America!! Do you smell treason?
I wonder how
bleeding heart liberals
will explain this............
Muslim Sign in Dearborn Michigan
Dearborn Michigan is the first city to become completely muslim because of politics.
Yours may be next because they are here and more come every day.
Amazing that any city would allow something like this to be displayed.
There is nothing spiritual about Islam and their book of evil!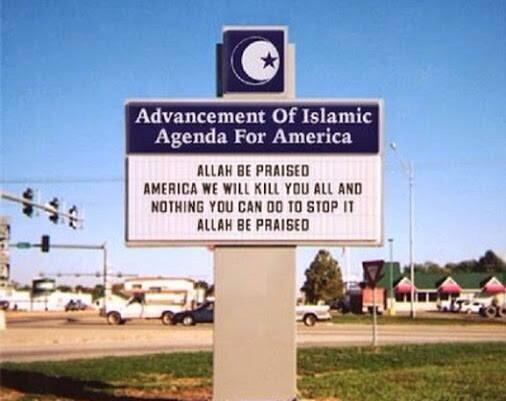 STILL THINK IT'S JUST A SMALL THREAT ?????